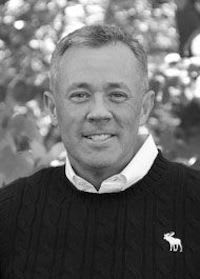 Michael Mack
Hello, my name is Michael Mack. I am the principal and senior attorney at Faith Law Firm, LLC. We are unique because we devote almost all of our practice to fixing tax problems for people and business owners. Faith Law Firm is based on a foundation of faith and a duty to serve others. We bring a results-based approach to tax relief.
I have been a practicing attorney since 1987. I started my first "law" job working for the Department of Justice. Later I worked for a very large law firm with offices in the United States and Europe. In 1998, I started my own law firm. I have represented thousands of individuals and businesses suffering from tax problems.
Tax Attorney Michael Mack and his family
I am licensed by the IRS to practice before it in all 50 states and U.S. territories. I am licensed in U.S. Tax Court. I am a member of "The National Advocates Top 100 Lawyers", an invitation-only organization comprised of America's top attorneys who represent individuals, families, and businesses in the American legal system. I have completed the CCH IRS Representation Certification Program.
I have been described as relentless, perceptive, caring, creative, and effective. I am a published writer, speaker, and skilled advocate. Many of my best results were cases where my clients were ready to give up. Before they came to me, they thought their tax case was hopeless. Yet we solved their problem. There is no such thing as a hopeless tax case.
I was born in a small town and I am the oldest of 5 brothers and sisters. My parents were not wealthy growing up, but they taught us the value of hard work and honest living. I excelled in athletics and I worked construction to get through college. I live in Wisconsin with my wife, 4 children, and three dogs. I am an active member of my church. I enjoy hunting and fishing, watching college football, and just about any kind of auto racing.
I am available 24 hours a day at 414-559-2971. God bless you.